Books
Our aim is to publish books that will make a difference. By 2019, we will have seven picture books available, each based in a different continent and dealing with a different mental health issue faced by primary school children today.
All of our books come with free teaching resources and colouring-in books to help teachers and parents pass on the positive messages we are trying to encourage. Ultimately, we want to make the world a more peaceful, harmonious place and we want to do that through the power and influence that literature can have.
Consultancy
We understand how hard it is to get a publisher to even look at your manuscript. If you are struggling to find the deal that you want, then we will guide you through every step of the way. With contacts throughout the industry, we will guide you through marketing, editing, building your own sales platform, typesetting, finding an illustrator and even printing. Click the 'Contact Us' button for more information on this very personal, step-by-step process. Unlike traditional publishing houses and vanity publishers, here at Regarded Publishing, once the book is complete, it's all yours – and so are ALL the profits.
School Visits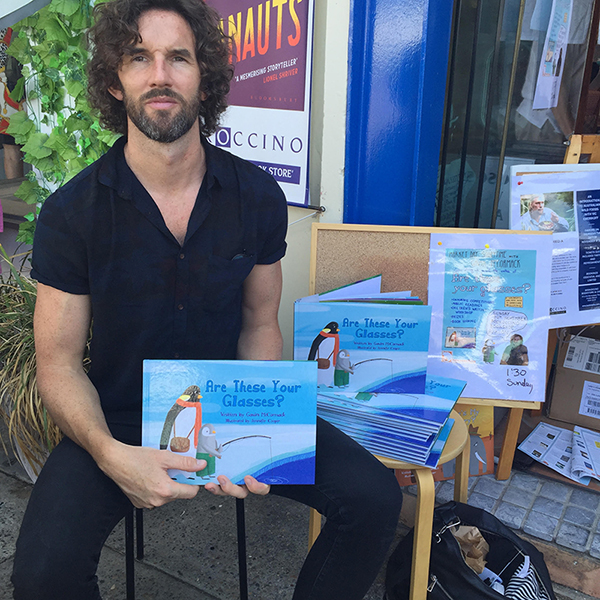 Gavin McCormack
Gavin McCormack has almost 20 years experience teaching in Australia and abroad. He currently holds the position of Senior Teacher at Inner Sydney Montessori School where he is a member of the school executive team. He is a published children's author and his first book, 'Are These your Glasses?', was released in March. He is about to release his second picture book, 'Where's My Memory?' Both picture books have a strong moral impact and engage the children through emotion and surprise.
Gavin delivers in-house workshops for both staff and children on the structure and teaching of different text types. He has worked closely with the Association of Independent Schools (AISNSW) in producing and delivering workshops on text type writing and was involved in the development of the recently released National Curriculum for English. He is a full of life presenter who will leave the audience gripped, excited and hanging on every word.
Click here
to book Gavin to visit your school
Regarded Publishing is not your traditional publishing house. Yes we have published our own books and yes we have had publishers take our books on but we want to offer a new kind of service.
If you have any further questions based on any aspect of publishing or teaching, please do not hesitate to
contact us
.